The Chapel of the Holy Cross is one of the most magnificent combinations of natural wonder and human artistry and architecture that you'll find anywhere in America. With an unbelievable 33-foot bronze sculpture that will last forever embedded into the center of the chapel, the building itself seems embedded into the Butte Rocks of Sedona. Marguerite Brunswig Staude truly created a timeless piece of art and spirituality for all to enjoy here in Sedona, and over 3 million flock to the Chapel of the Holy Cross each year to marvel and worship.
Marguerite Brunswig Staude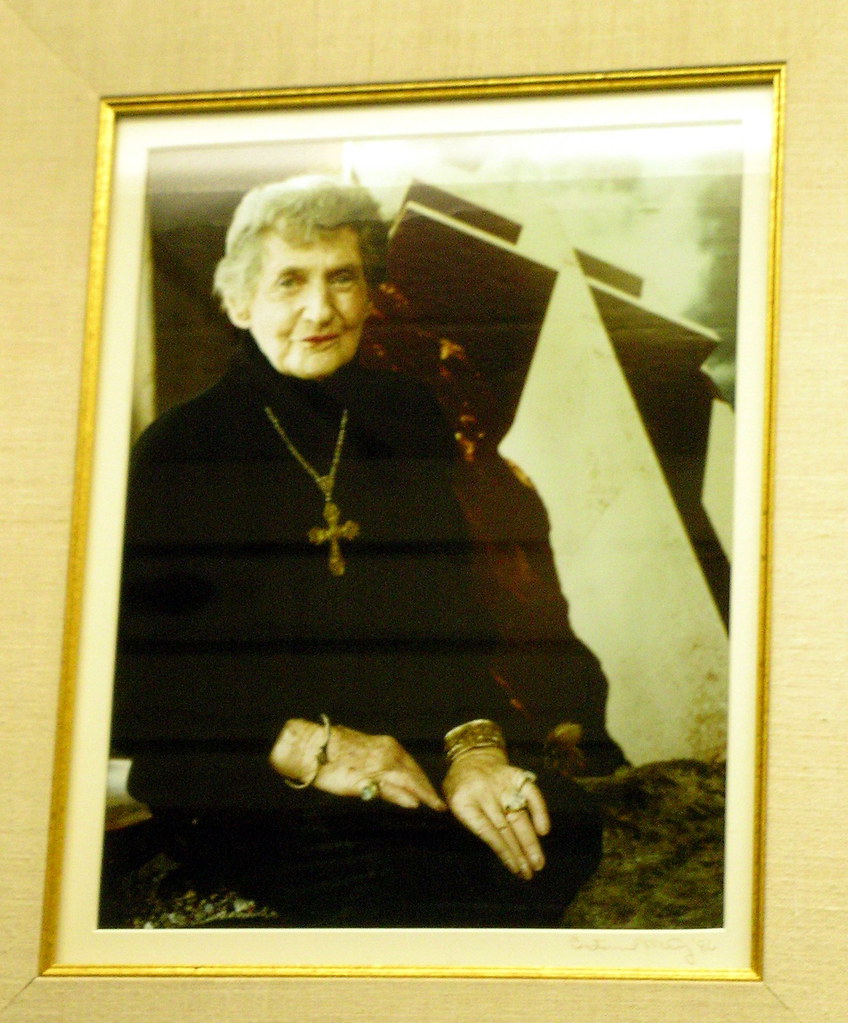 "It was an image which would haunt me until it became a reality." – Marguerite Brunswig Staude
Mrs. Marguerite Brunswig Staude was born to very wealthy philanthropist and pioneer in the pharmaceutical business world, Lucien N. Brunswig. Turning quickly to sculpting and creation/art, she was interested in designing a modern church from an early age. She began her work in 1930, focusing mostly on cast-resin sculptures of the human head and body that were prominently shown on through the 70s.
In 1932 she visited New York City and, while admiring the Empire State Building, noticed a very distinct cross straight through the middle of the building. Suddenly her vision for a modern church was clear, but its location would remain a mystery for some time longer.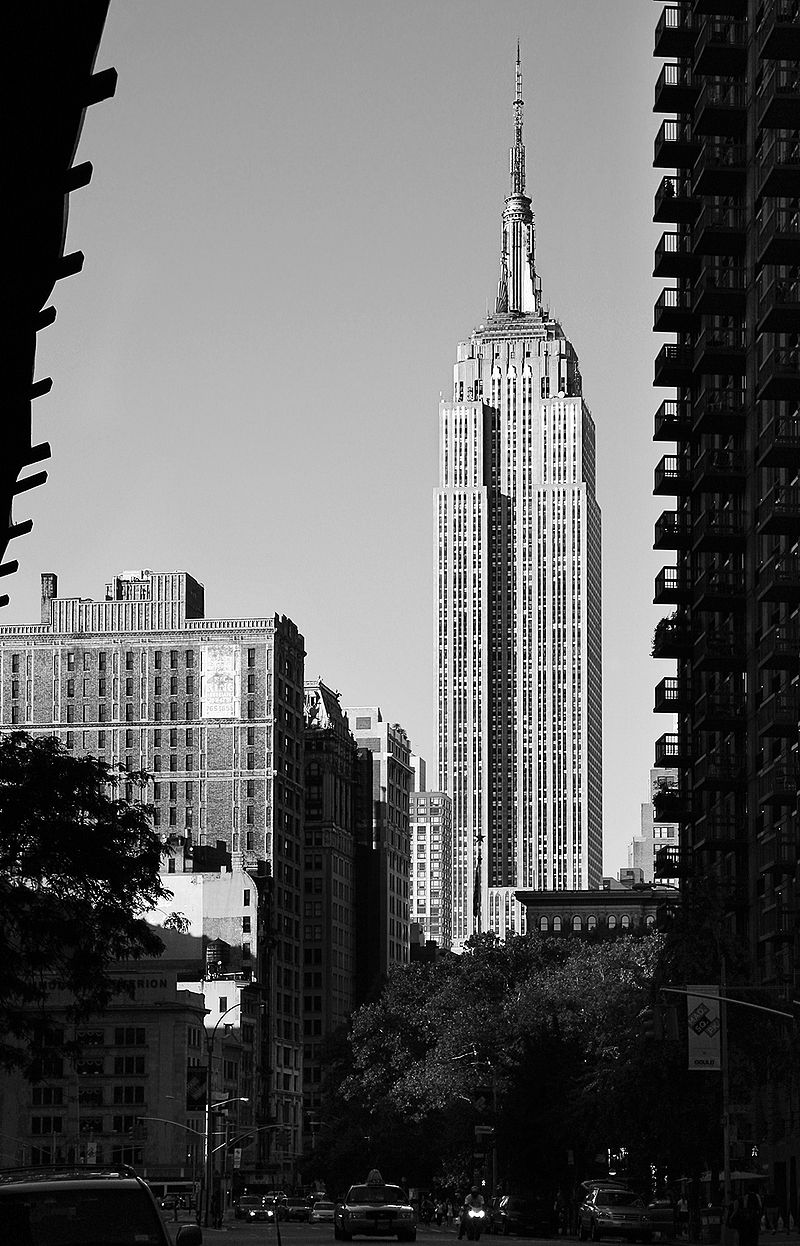 The First Attempt
After building a reputation for herself as a sculptor and artist, Marguerite mentored under Lloyd Wright, son of world-renowned architect Frank Lloyd Wright. Lloyd's father, Frank, was a firm believer in a philosophy he called organic architecture – and the pair intended to continue on this custom with the Chapel of the Holy Cross.
Marguerite's very first attempt to have this church built was on land owned by the Catholic Church in Los Angeles. After some deliberation, the archbishop decided to reject the concept because he felt it was just too futuristic for one of his churches.
The Second Attempt
The failed attempt to secure land in Los Angeles wouldn't dissuade Marguerite, and in 1937 she was nearing finalizing an agreement with a group of nuns in Hungary to provide her with the land needed to complete her vision, a modern church with its main structural and focal point being one enormous cross, overlooking the Danube river. Unfortunately, just two years later World War 2 put an immediate halt to all negotiations and Mrs. Staude was forced to again go back to the drawing boards with her plans to build a truly modern and magnificent church.
Sights on Sedona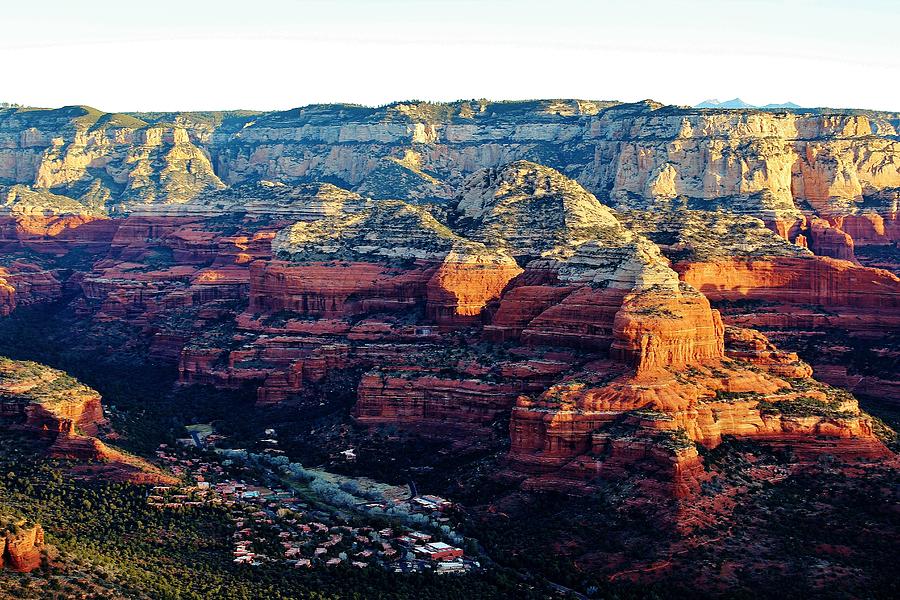 In 1941 Marguerite and her husband Tony purchased a ranch in Sedona to be used as a possible safe location from an attack on the West Coast during the war. She had  her first experiences with Sedona, calling it home for some time. She decided that she would finally build the church after the death of he parents and commemorate it to them, and began scoping out locations in Sedona by air. One particular area of the Butte Rocks in Sedona seemed the perfect place, but it was owned by the U.S. Forest Service and would not be very easy to procure.
After finally receiving the favor of the Arizona governor at the time, Barry Goldwater, the land was acquired within Coconino National Forest and it was time for construction to begin.
Construction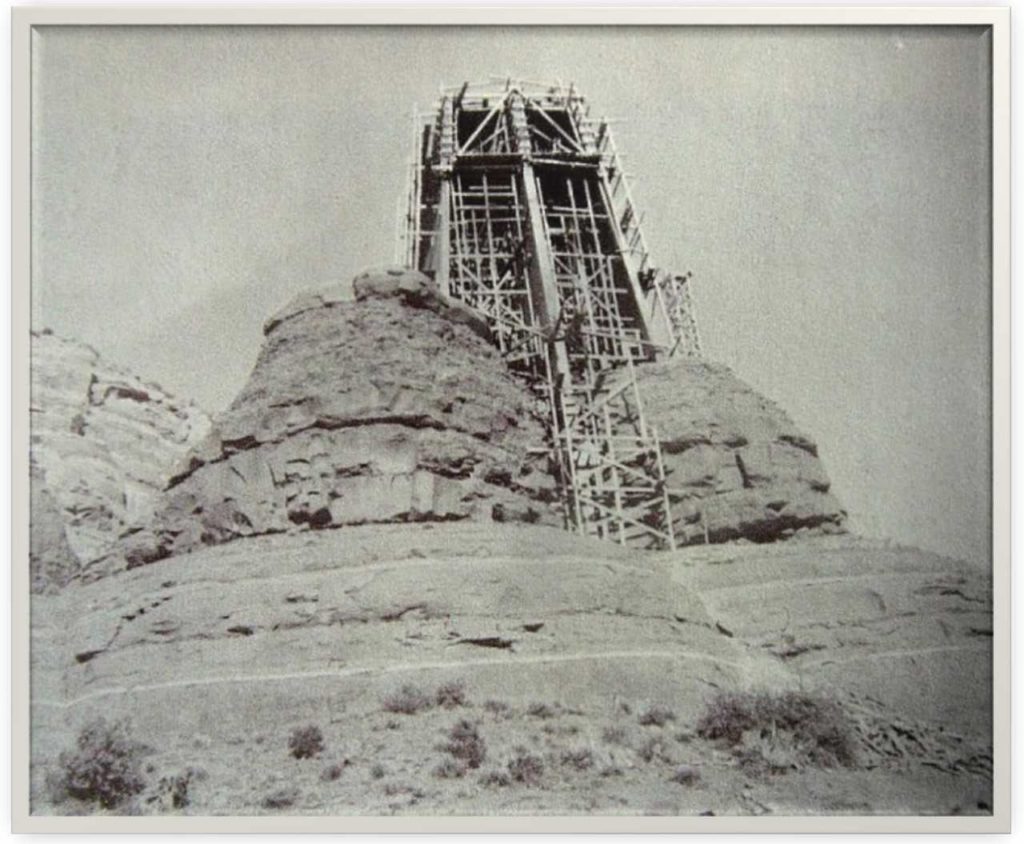 Over 20 years from the date Marguerite Brunswig Staude had the vision of the Empire State Building, ground was finally broken on the construction project for the Chapel of the Holy Cross in Sedona, Arizona in April of 1955. The Ashen & Allen architecture firm were brought on to formally design the building, and construction would  begin immediately.
It took some time to correctly navigate all the difficulties that come with building a 250-foot tall structure jutting out of a thousand-foot red rock wall, but after about 20 months of construction the building was completed. In 1957 The American Institute of Architects awarded the Chapel of the Holy Cross, promptly acknowledging its beauty and its mastery of the harmony between nature & architecture.
The Church Today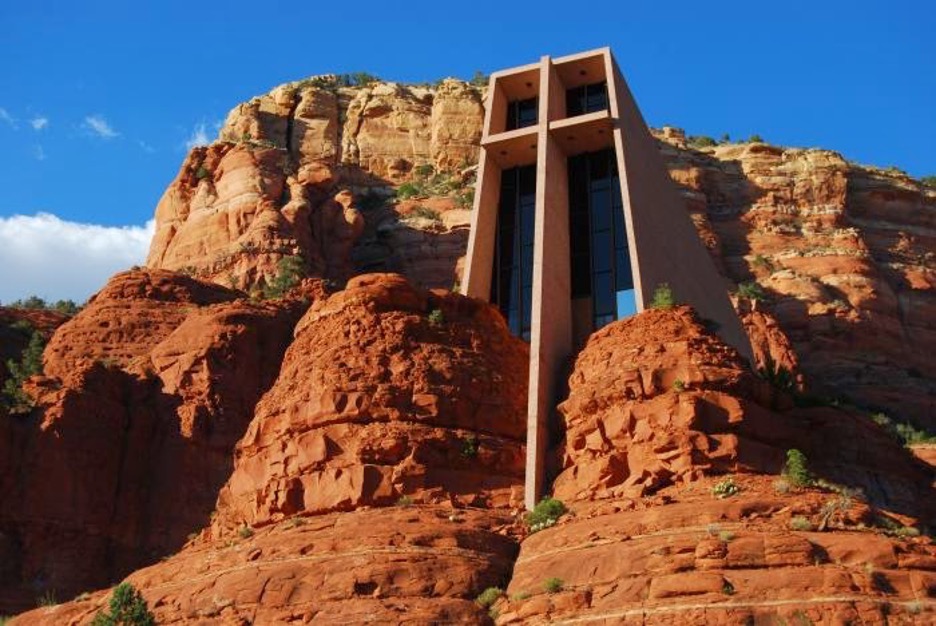 Marguerite Brunswig Staude said it best herself: "Though Catholic in faith, as a work of art the Chapel has a universal appeal. Its doors will ever be open to one and all, regardless of creed, that God may come to life in the souls of all men and be a living reality."
The chapel of the Holy Cross celebrated its 50th birthday in June of 2012, and it was on this birthday that the chapel earned its place as a national landmark right here in Sedona, ensuring its preservation for many more years to come. National Geographic rated the church one of the 38 most awe-inspiring holy places to visit in 2018, which was the same year it unveiled its unbelievable bronze centerpiece by James Muir. The Chapel of the Holy Cross receives countless spectators and visitors every day, and our Perfect Sedona Tour makes a stop mid-way through that gives you a chance to get out and take some photographs.
Want to learn more? Don't wait, book your Perfect Sedona Tour today and see all that this beautiful city has to offer on one action-packed and informative trip through the red rocks of Sedona.